Fun and Fabulous Medium-Length Gray Hair Styles for Women Over 40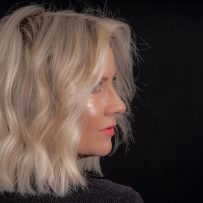 Do you want to make a stylish statement without the commitment of going all-in with a new look? We've got just the thing! Medium-length gray hair is the perfect way to give yourself an on-trend update while still staying true to your personal style. And if you thought this look was only for celebrities and models, think again – we're here to show you that women over 40 can rock medium-length gray locks too! From choppy cuts and limited styling options to subtle color variations and adventurous highlights, there's something for everyone when it comes to mid-length grays. Read on for some of our favorites looks – guaranteed to turn heads!
Unlocking your beauty with medium length gray hair styles
Medium length gray hair styles are an excellent way to embrace your natural beauty. Whether you're looking for a sleek, low-maintenance look or something bold and eye-catching, there is a medium length style that can help you achieve the look you desire. By choosing one of these stylish grey hair styles, you will be sure to stand out from the crowd in any occasion.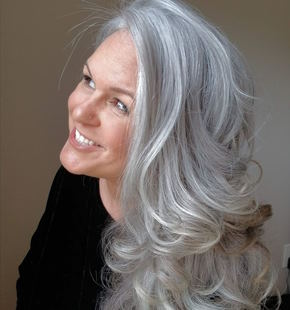 One popular option for medium length gray hair is a layered cut. This style helps create volume and movement throughout your locks while still keeping things neat and tidy. If you're feeling daring, try adding some subtle highlights or lowlights to add more contrast and dimension to the cut. The layers also allow for easy styling once the desired look is achieved.
Another great option for medium length gray hair is to go with an asymmetrical cut. This look can create a modern, edgy vibe and helps to create more texture and dimension throughout the hair. For those who want something that makes a statement, consider adding some curls or waves for added definition and flair. Asymmetrical cuts are also easy to maintain in between trips to the salon.
For those looking for a bit of glamour, try styling your medium length gray hair into an updo. This style is perfect for any special occasion and looks especially beautiful when paired with subtle makeup and soft accessories. It's best to consult a hairstylist before attempting this look at home as it requires precision and skill to create the perfect finish.
No matter what style you choose, medium length gray hair is sure to bring out your natural beauty in a new light. With so many options available, you're sure to find the perfect cut that brings out the best in you!
The best medium length gray hair styles for women – look fresh and fabulous
Medium-length gray hair can be an amazing look for women of all ages. Short enough to be chic, long enough to offer style versatility, and easy to manage. Whether you're looking in this source for a modern, edgy style or something more classic and timeless, there are plenty of options when it comes to styling your medium length gray hair styles.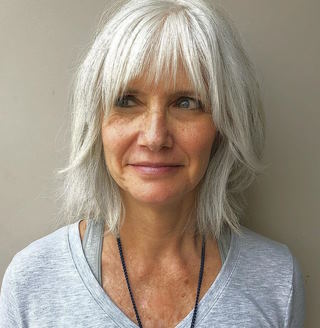 For a sleek, modern take on the bob, consider getting your hair cut into layers and adding some blunt bangs for added definition. With this look, keep the rest of your hair straightened with a flat iron or blow dryer and finish it off with a light-hold hairspray.
If you prefer a softer look that still provides some shape and dimension, try a shoulder-length cut with some long layers. Ask your stylist for face-framing highlights and curls to add dimension to the look. A few loose waves at the ends of your hair will give it an effortless feel and you can use a light pomade or serum to tame any flyaways.
If you're looking for something more timeless and sophisticated, try a chin-length bob with side-swept bangs. This classic style looks great with gray hair and highlights the natural texture of your locks. Finish off the look by adding subtle waves throughout your hair with a curling iron or hot rollers. You can also achieve this look without heat styling tools – just apply some mousse or texturizing spray to damp hair and let it air dry for a natural, wavy look.
No matter what style you choose, medium length gray hair can be both chic and gorgeous. With the right cut and styling techniques, you'll have plenty of options for showing off your beautiful gray locks.